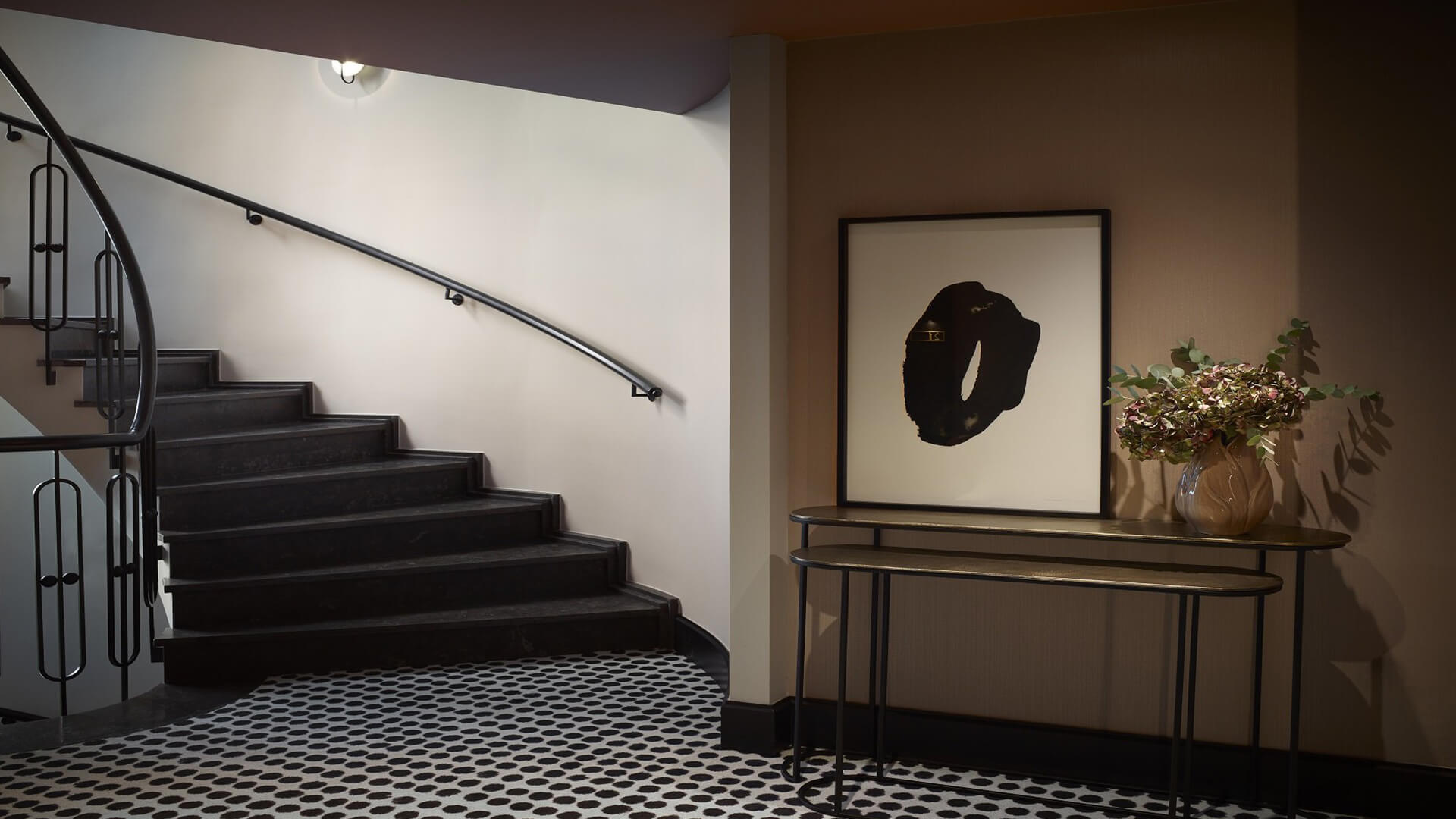 About Say Hotel
Holding a bold identity bestowed by the design signature of A&M Group Architects, SAY HOTEL hosts a one-of-a-kind environment where elegance folds into comfort. The award-winning architects molded the owner's vision for a state-of-the-art hotel with strong visual identity. Nestled in Kefalari Square, the charming edifice dates back to the 1950s.Daring design reshaped its privileged position into a centerpiece surrounded by private gardens, enhancing the sense of privacy. Rooms and suites have been designed through the looking glass of eclectic aesthetics, covering a total of three floors: Private balconies overlook the gardens and contemporary, high-end facilities cater to every desire.
The art deco references of the interiors coexist with works by Greek artists, bespoke furniture, handmade rugs and precious natural materials. A meticulous focus on detail underlines the menu and wine list of the Mediterranean restaurant Nobilis, the retro café-garden Green House and the Roof top bar that also serves ecstatic panoramic views. Business or private events are hosted in the updated environment of the Library, the Conference Room and the Roof top bar, all equipped with state-of-the-art multimedia and an experienced support team.
SAY HOTEL is proud of its green profile and sustainable practices that span from its building materials and energy-class technology to its day-to-day operation. The hotel has already been awarded the GREEN KEY international certification for practices respecting the environment, reducing its energy footprint and slowing down the waste of natural resources as defined by the FEE (Foundation for Environmental Education).
Added value to the hotel is brought by its strategic location in the aristocratic district of Kifissia, north of Athens. Garden-clad mansions, iconic museums, designer boutiques and popular restaurants and bars fulfill the "more than a stay" experience promise offered by SAY HOTEL.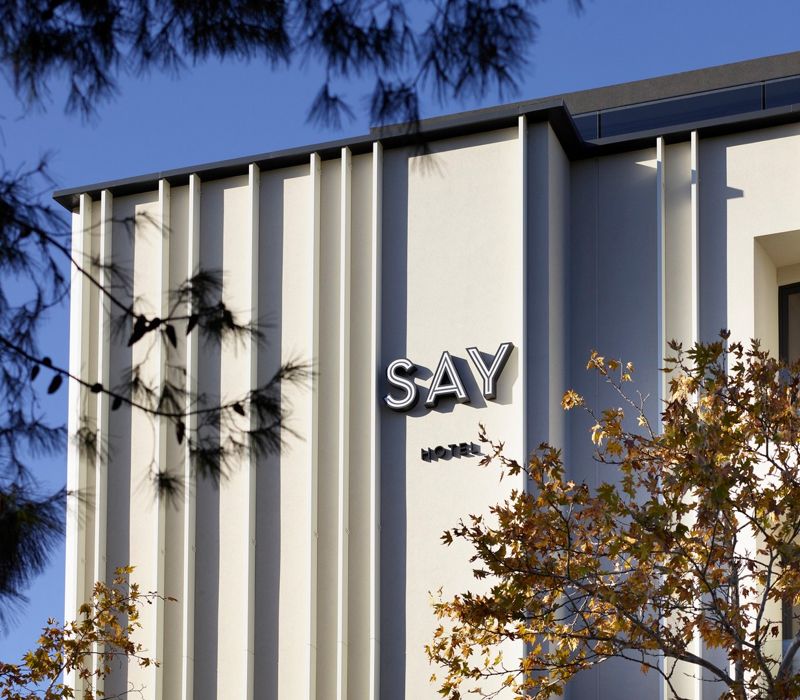 Our Philosophy
With the values of authentic, effortless Greek hospitality deeply interwoven in every aspect of our services, SAY HOTEL brings forth premium quality combined with immaculate, contemporary aesthetics. A deep respect to privacy comes into the equation in order to top off this unique hoteling experience, tailor made for world travelers with a sharp eye for detail and ethics.
Four starred SAY HOTEL is our next original suggestion, following its neighboring Y HOTEL, adding up to our vision to create a complete collection of elegant boutique hotels in the northern part of Athens. With a holistic, human-centric attitude, and a fearless investment to lasting relationships, our team takes hospitality personally.
Testament of this is to be found in every expression of SAY HOTEL, from the personal touch of a warm welcome to the careful curation of every last detail.