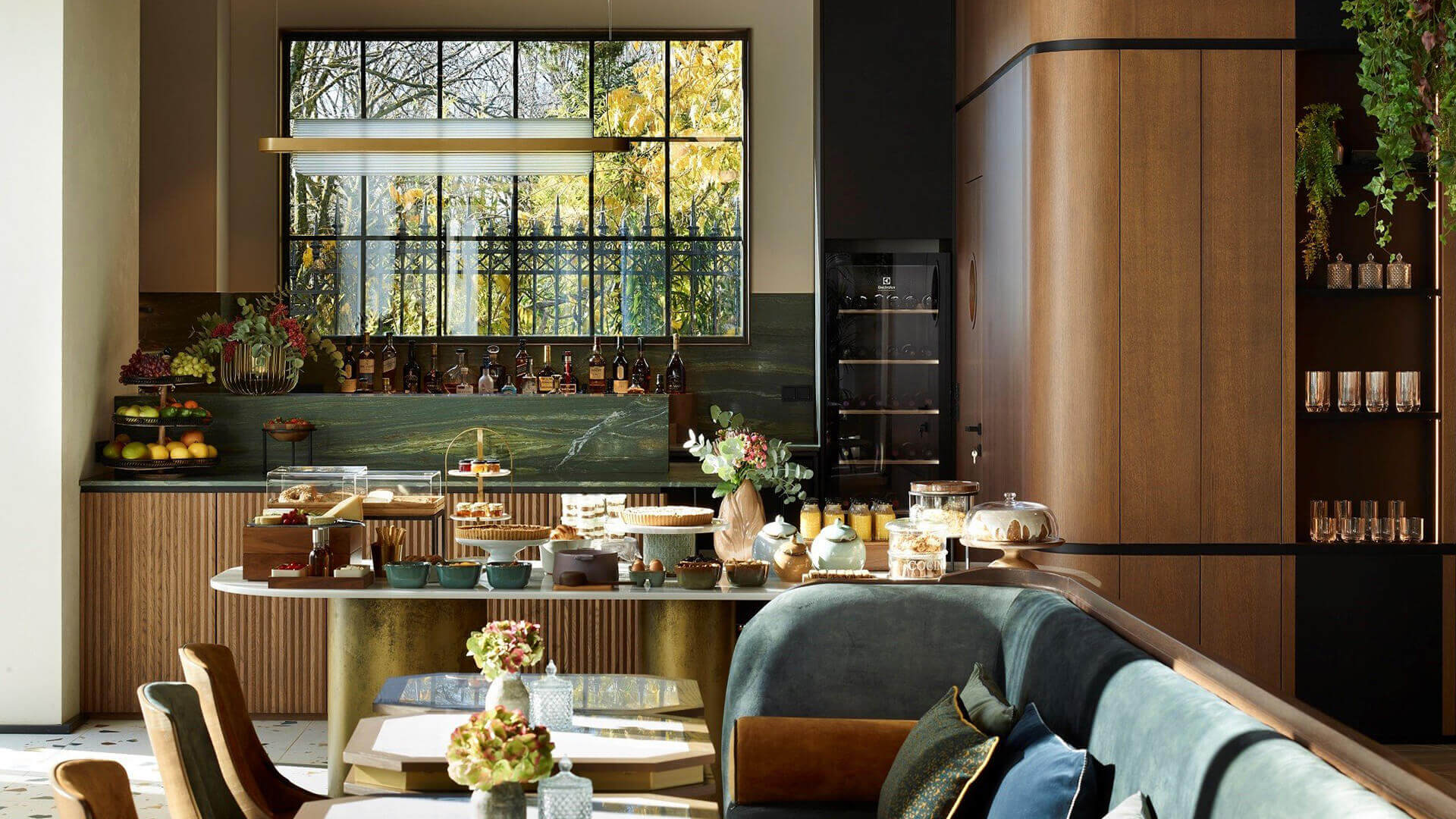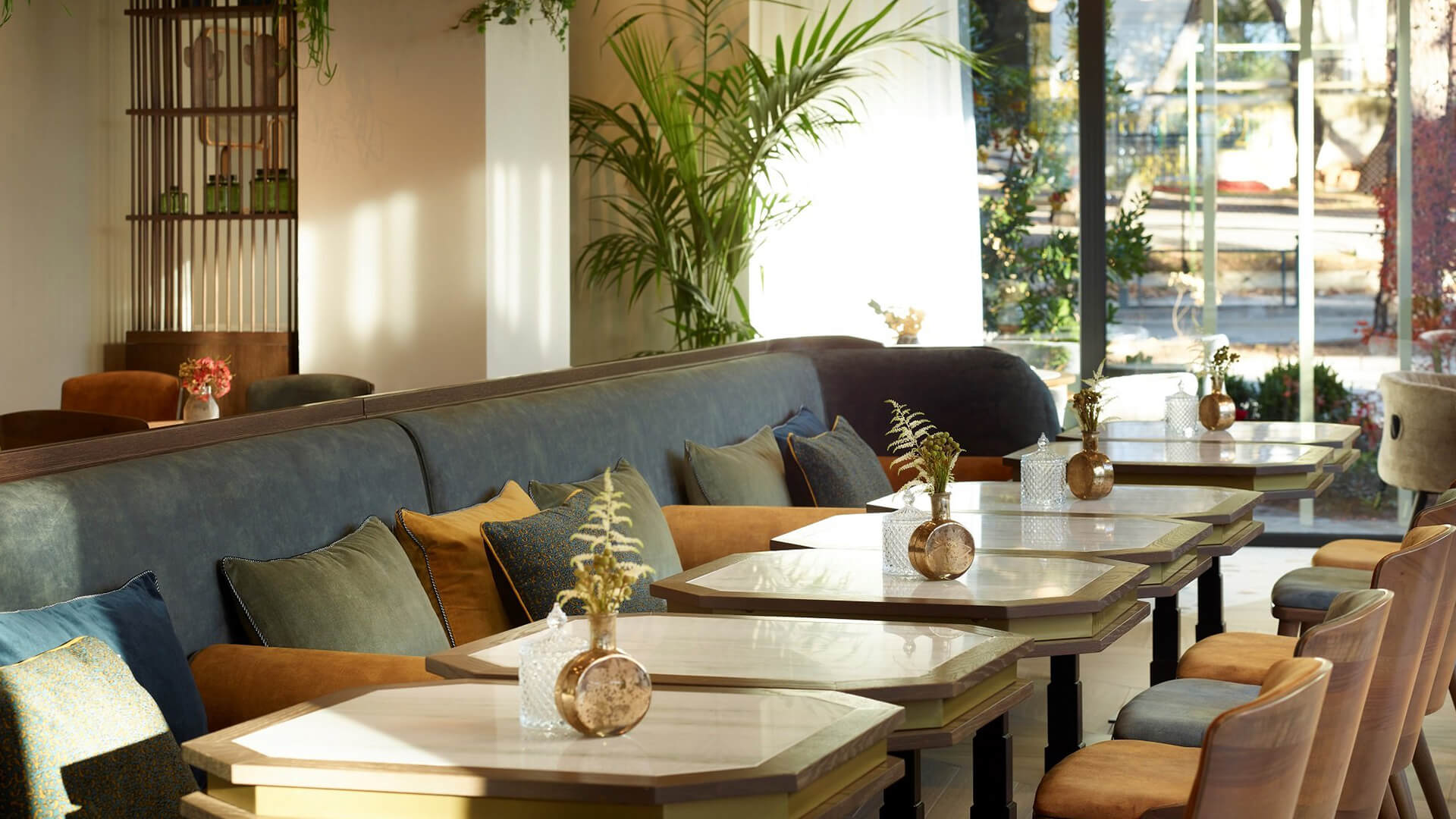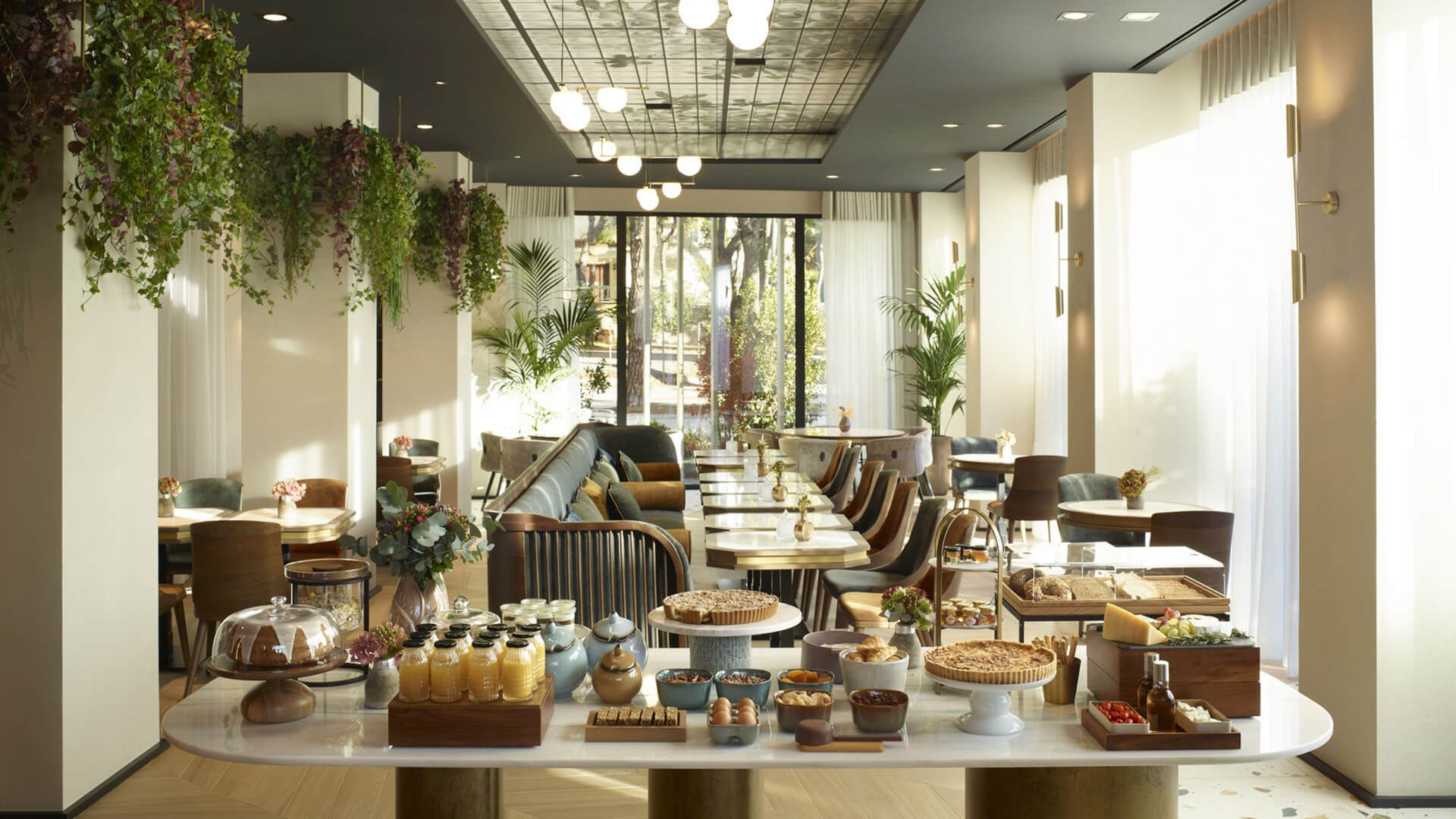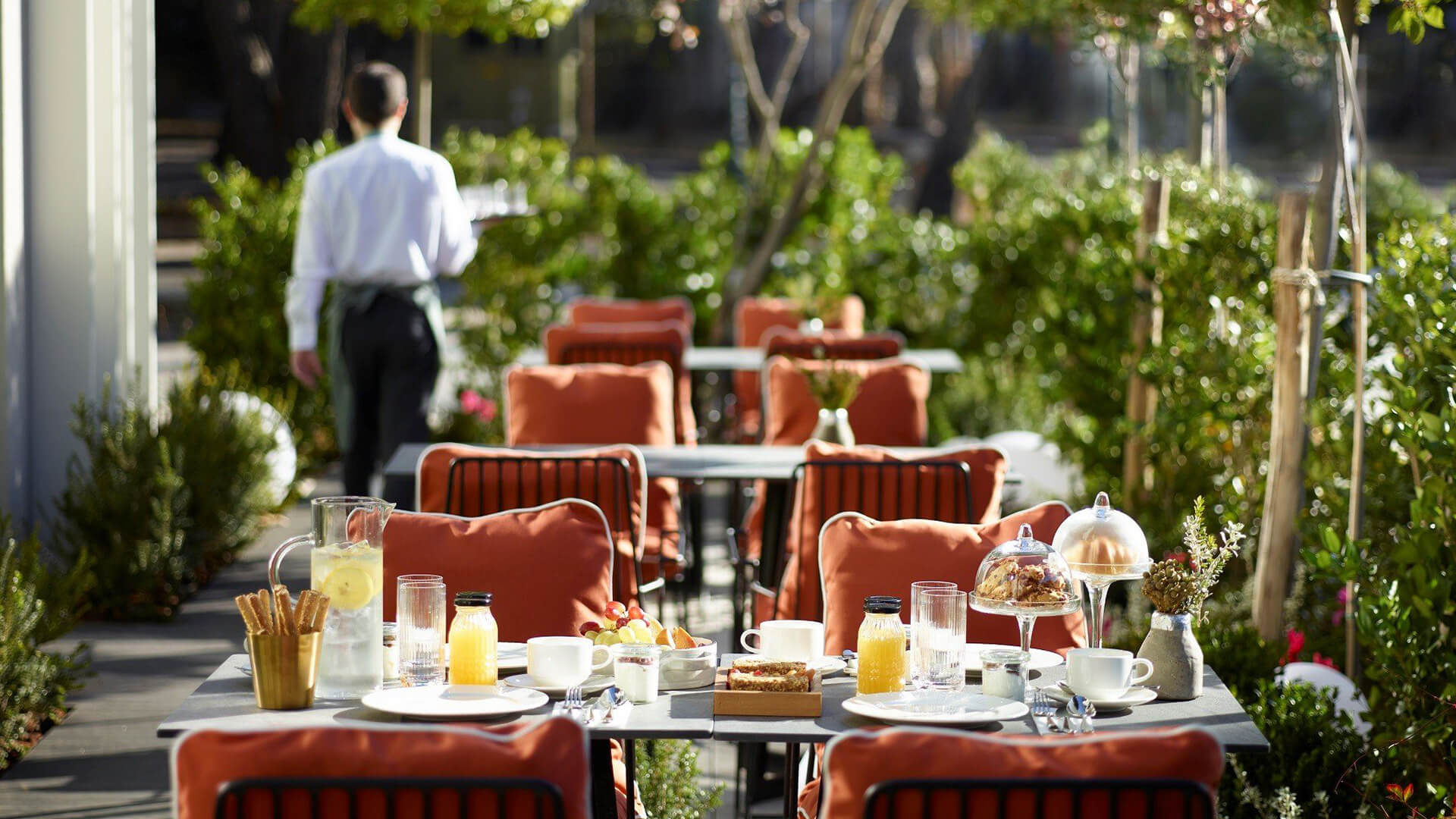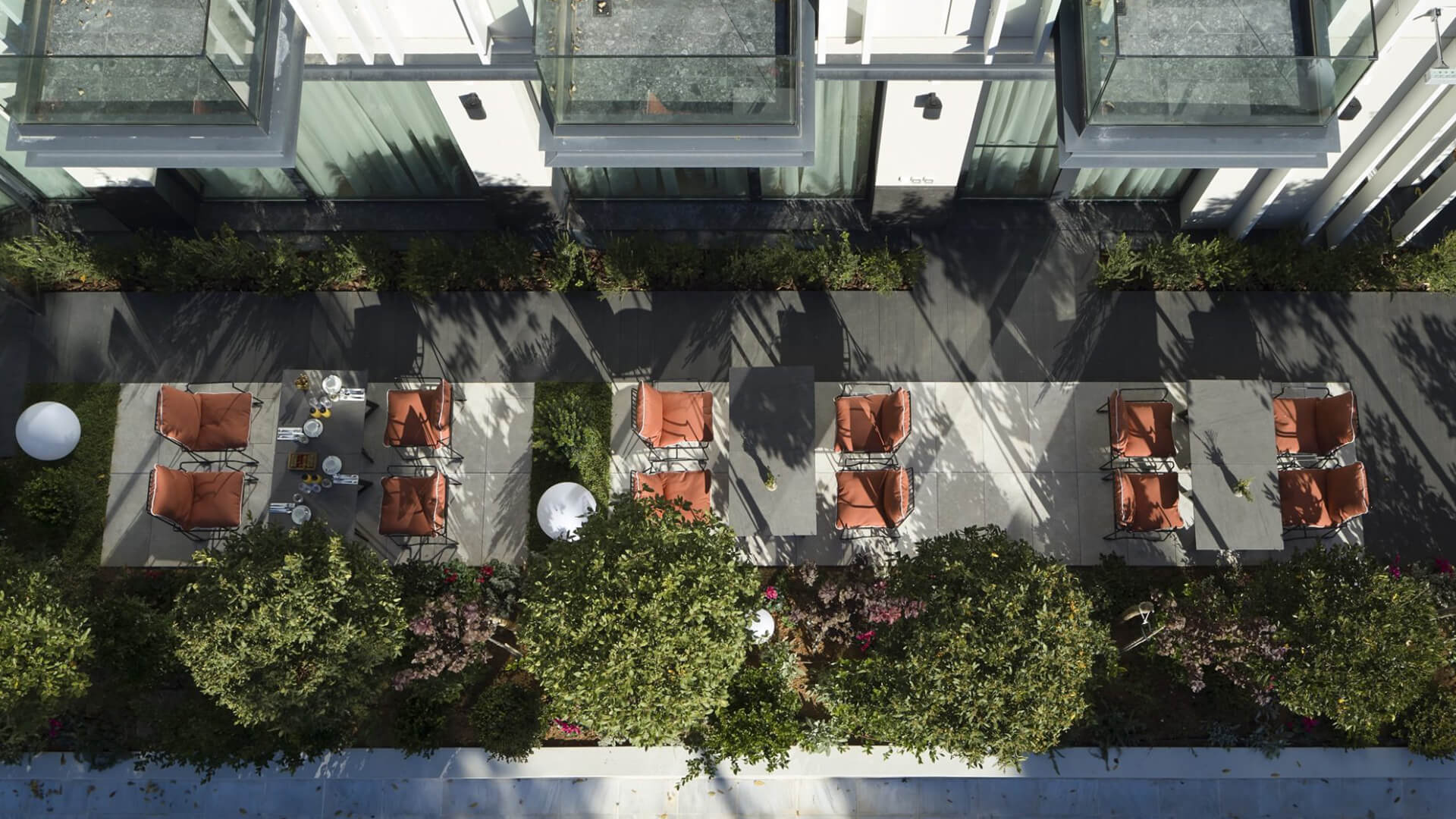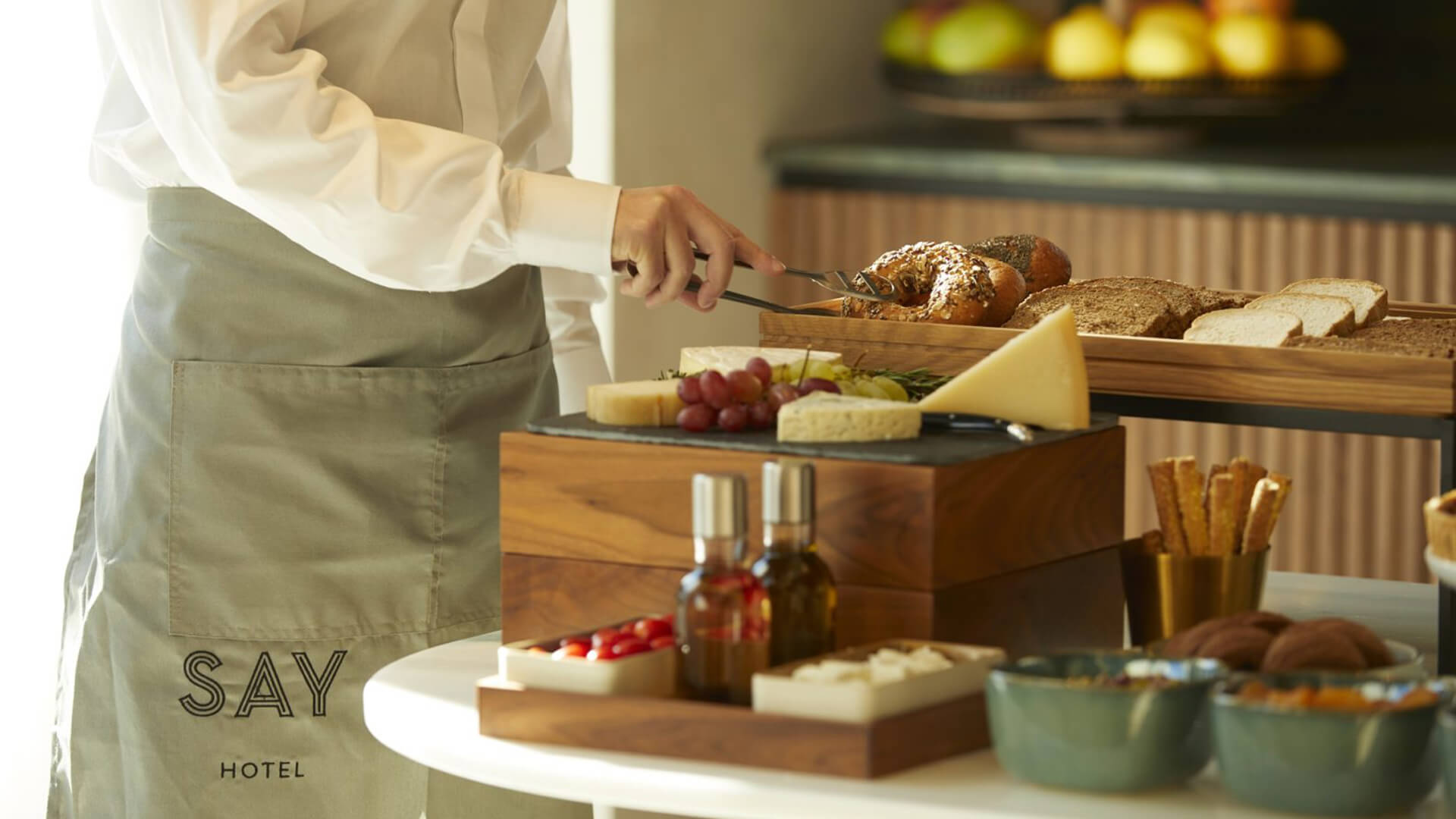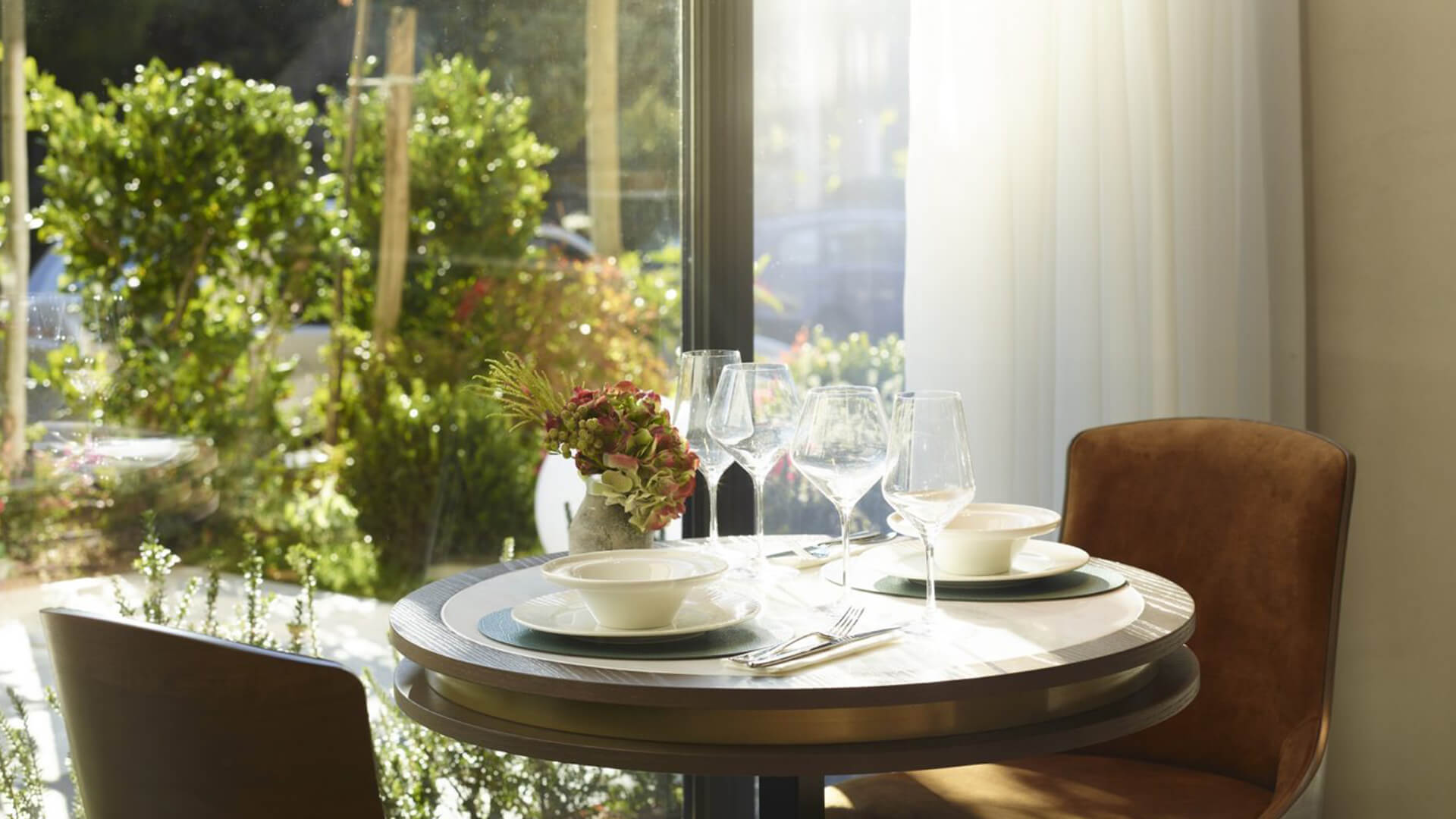 ALL DAY DINING CONCEPT
Nobilis
Bathed in the bright sunlight and situated in a privileged corner area, Nobilis restaurant is undoubtedly the new hot arrival in the gastronomic scene of Athens. Valued guests will have an amazing experience while sitting indoors or outdoors on the terrace surrounded by greenery.
Chef Gabriel Kouvaras' creative menu is inspired by dishes from all over the world and combines ingredients and flavors with an amazing culinary result.
Opening Hours daily 7.00 am – 01.00 am
*Kindly note that our kitchen receives orders by 11.30pm
*Operating hours and spaces availability may change. Please contact us.
Contact Us
T. +30 210 220 1700
E. nobilis@nobilis.gr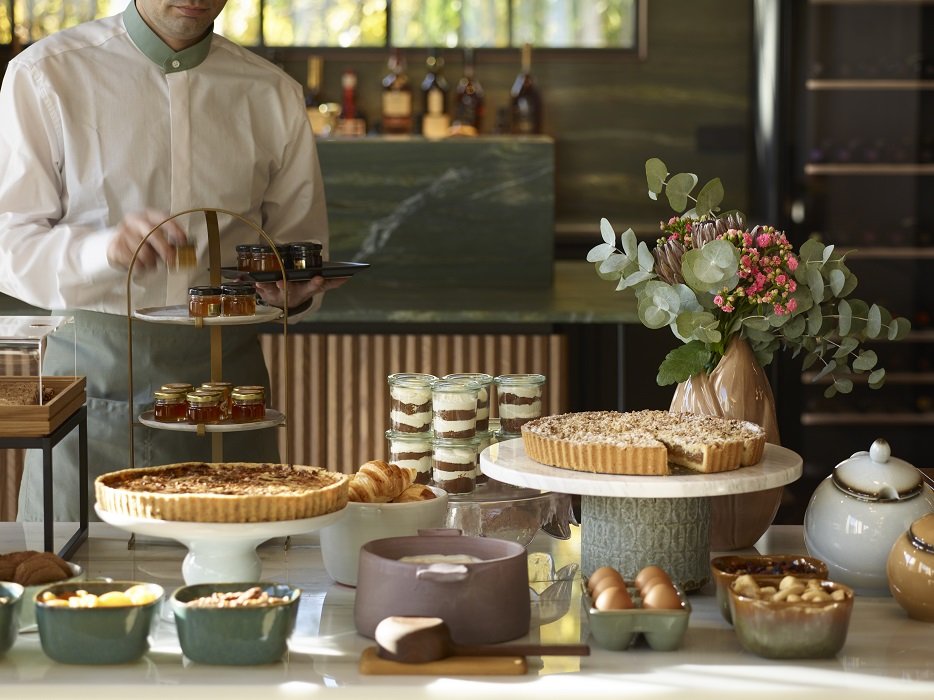 Breakfast
Starting from 7am and serving until 10:30am, Nobilis restaurant welcomes guests with a great breakfast buffet where local ingredients and classic options, strong flavors and bold originality create an experience wonderful enough for one to start the day.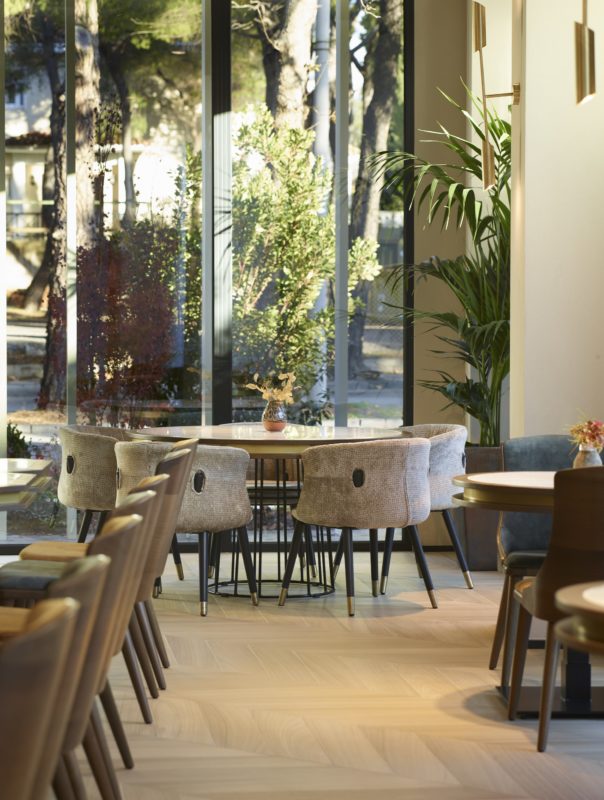 Lunch - Dinner
All-day dining concept of Nobilis continues with
a refined à la carte lunch menu, inspired
by dishes from all over the world continuing in the same philosophy but in a different atmosphere until late night satisfying guests during the whole day.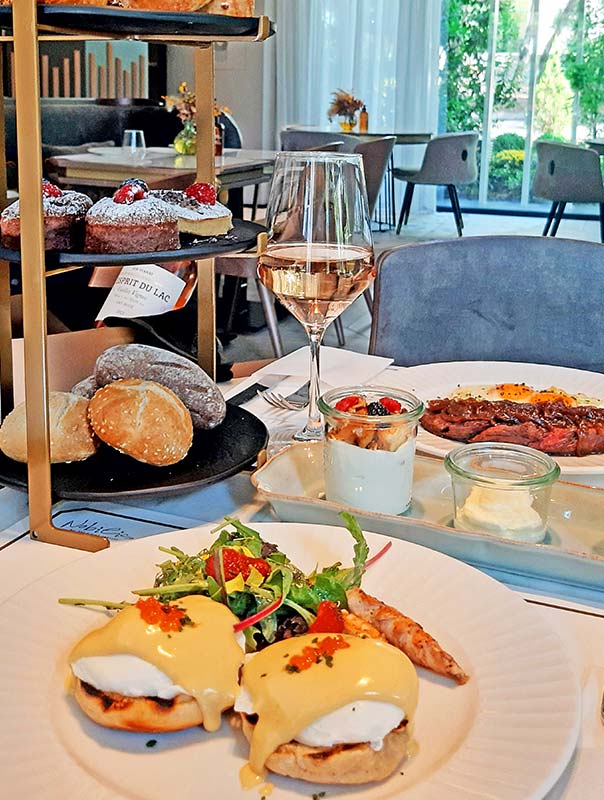 Sunday Brunch
Sundays are meant to be enjoyed with our loved ones, gathered around a table full of flavors and good mood! So what could be better than a hearty Sunday brunch in a cosmopolitan setting that's bathed in an abundance of natural light?
The new à la carte brunch menu of Nobilis is based on the finest local ingredients. On your table you will discover a variety of delicious options, such as freshly baked butter and chocolate croissants, banana pancakes, chocolate moelleux and strained yogurt with homemade granola, accompanied, of course, by the beverage, juice or drink of your choice.
A mouth-watering selection of starters and main courses —from omelette with smoked turkey, asparagus, brie and shimeji mushrooms to eggs Benedict with crawfish, red caviar and wasabi hollandaise, for lovers of gastronomy— make for a truly unparalleled brunch experience, in the sophisticated atmosphere of Nobilis, at SAY Hotel!
Join us every Sunday from 11am to 3pm.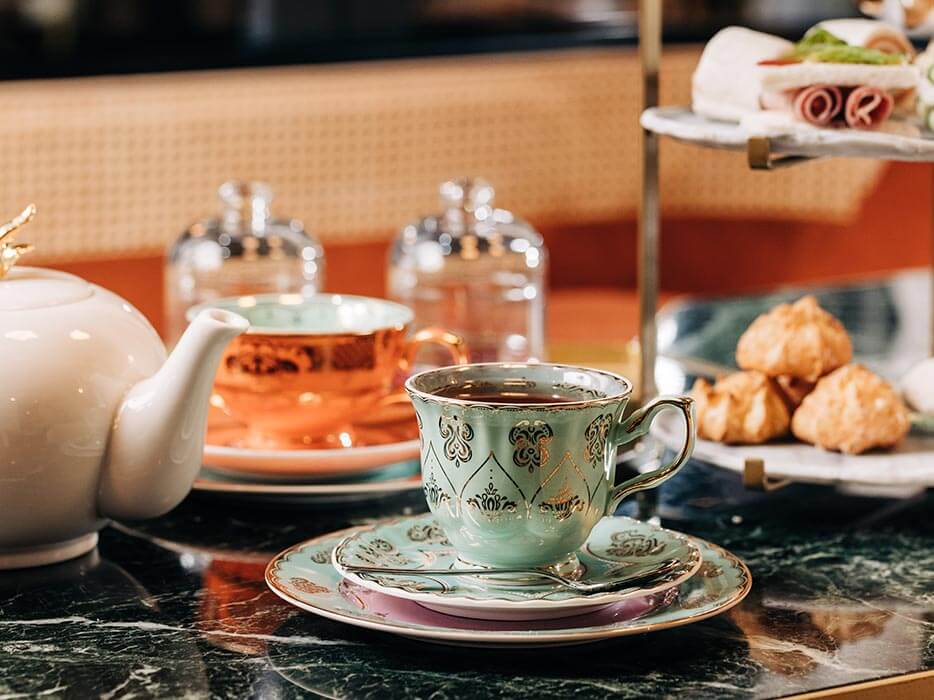 Afternoon Tea
Afternoon tea in the warm and welcoming environment of Nobilis is a unique experience that every tea lover needs to have at least once in their life. Guests will enjoy a wide variety of selected teas combined with a 3-tier serving tray full of sweet delicacies and a savory selection of tea sandwiches, all served in beautiful vintage porcelain.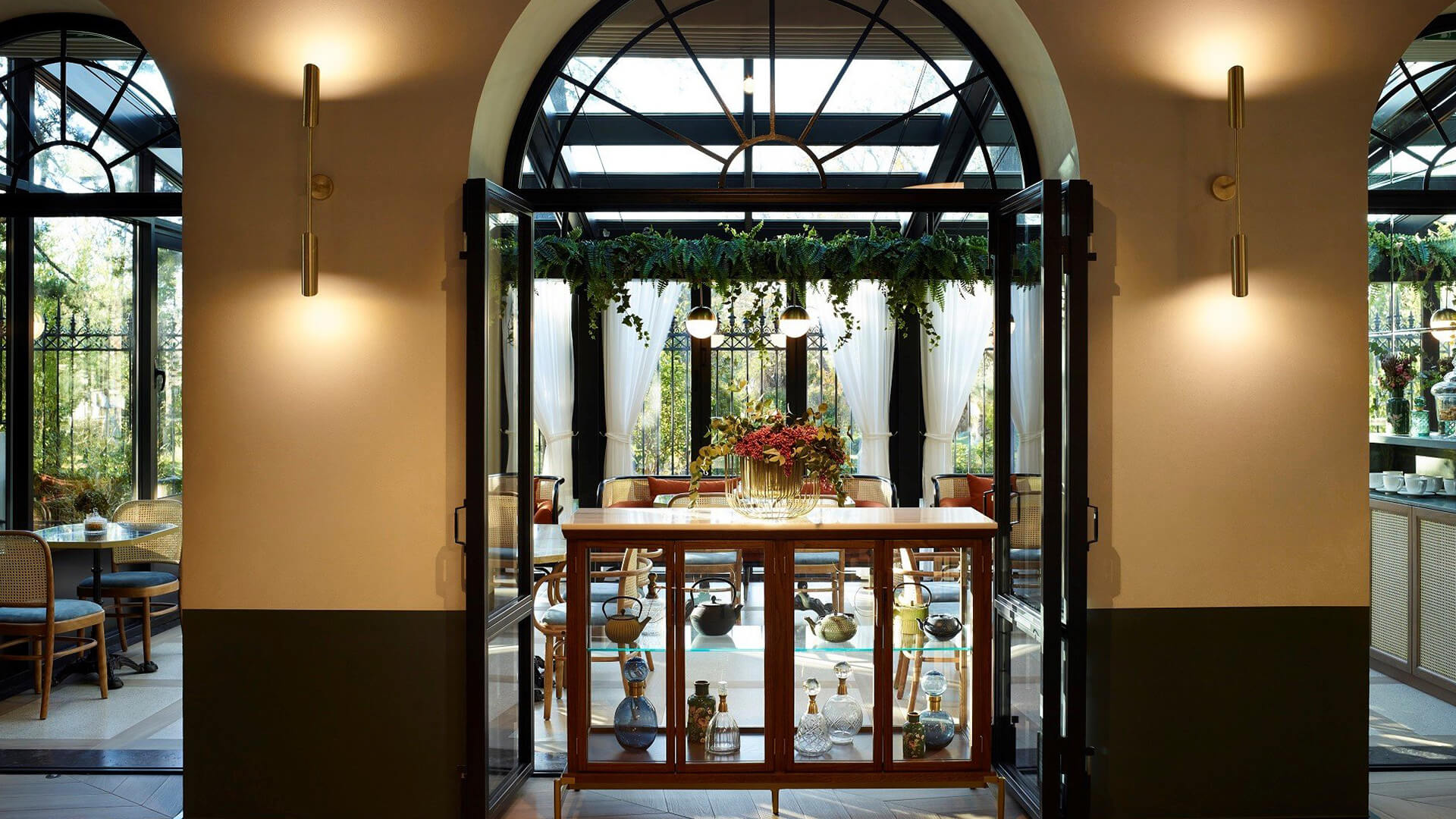 Bars & Restaurants
Garden Brasserie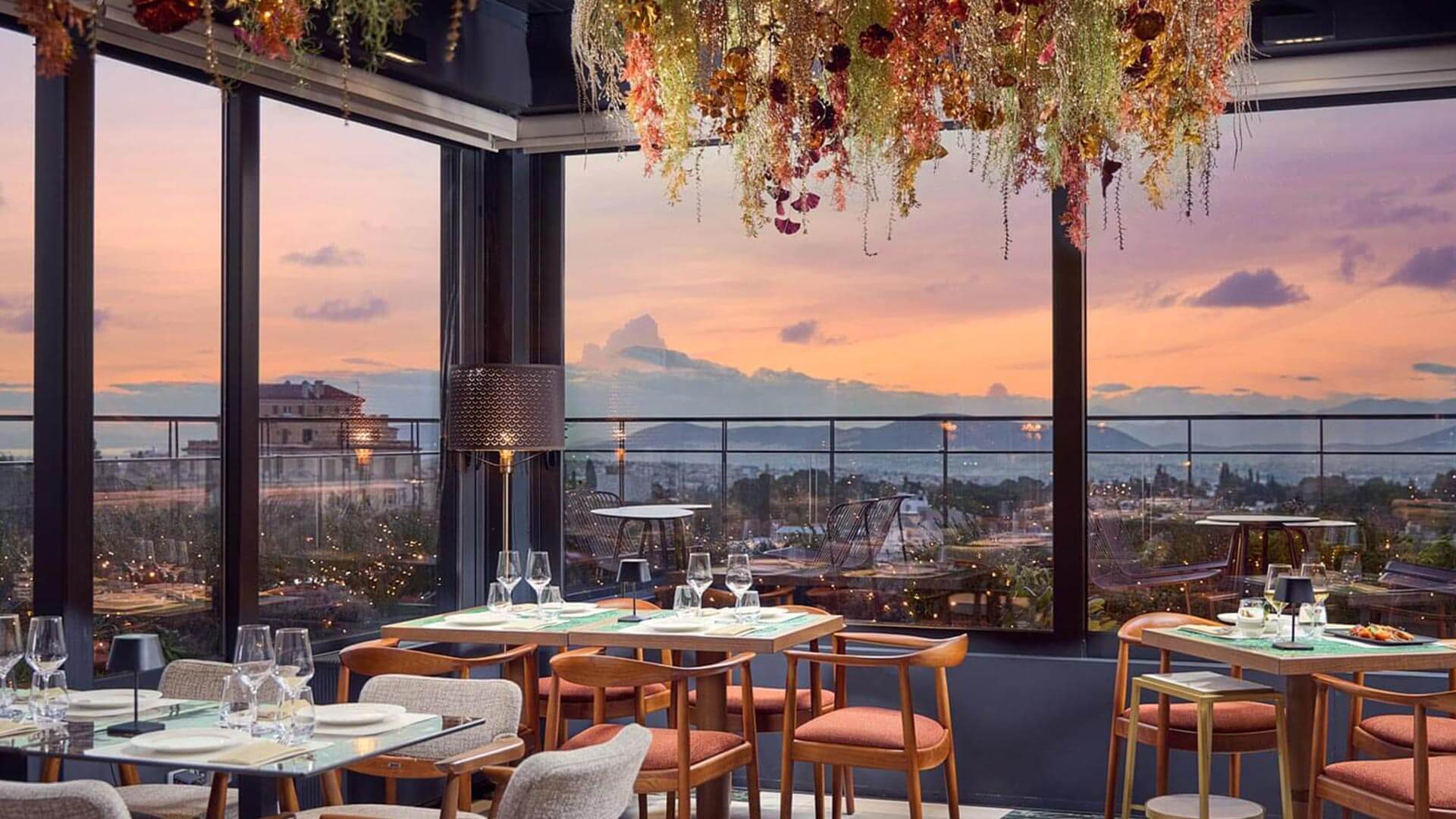 Bars & Restaurants
Roof Top